Choose which Dingo is right for you. See your Toro dealer now to test drive a Dingo
Toro Dingo is the most comprehensive range of Compact Utility Loaders and attachments available in the market. With wheeled, tracked and electric options – plus a wide choice of attachments – you can find the right machine for your needs.
The Toro Dingo is Perfect for rental:
Easy to transport
Easy to use
High utilisation rate
KEY FEATURES
Radial lift or vertical lift
Quick Attach system for changing attachments
Highly manoeuvrable thanks to responsive controls
Low maintenance
KEY SPECIFICATIONS
Diesel, petrol or lithium-ion battery options
Rated Operating Capacity up to 1,075 lbs/ 488kg
Ground speed up to 4.7mph/7.6km/h
Find out more about the Toro Dingo models
Visit Toro.com for more information on all the Dingo models and full range of attachments
MANY ATTACHMENTS, ONE GOAL: PRODUCTIVITY
A wide variety of attachments make the Dingo® a more cost-effective choice than a dedicated piece of equipment. These genuine Toro® attachments are designed specifically for the Dingo, offering the best assurance of long life and peak performance.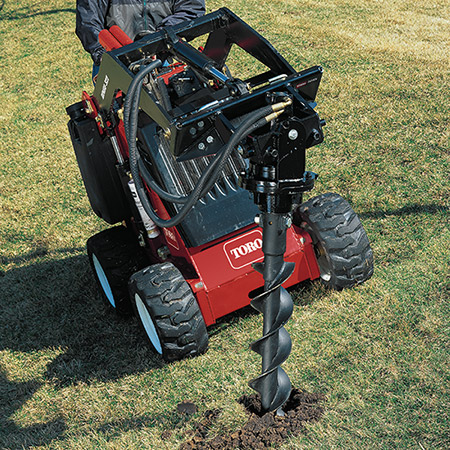 UNIVERSAL SWIVEL AUGER POWER HEAD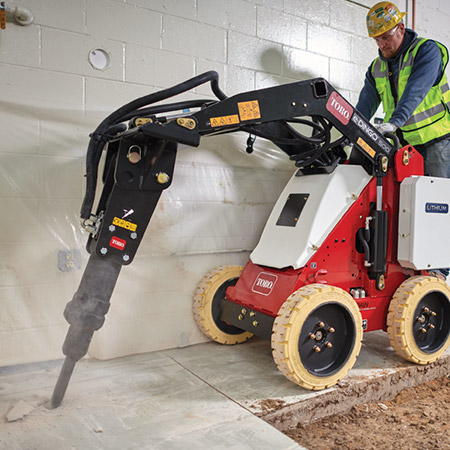 HYDRAULIC BREAKER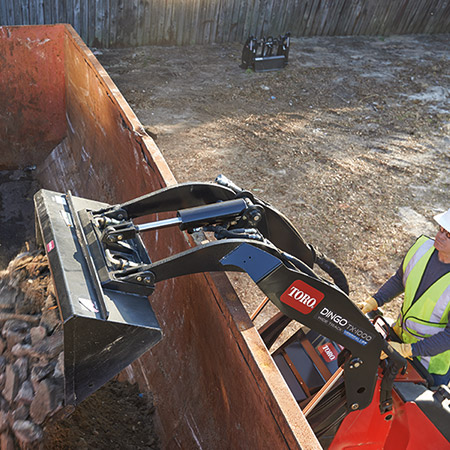 bUCKETS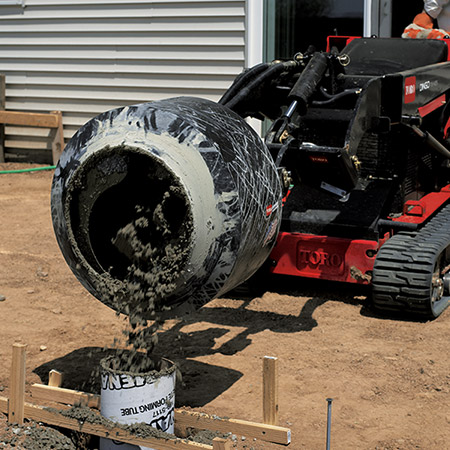 CEMENT BOWL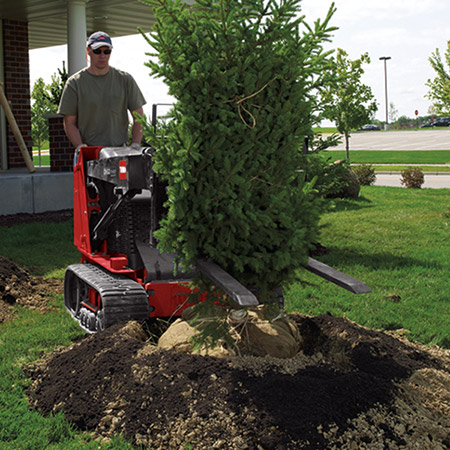 MANUAL OR hYDRAULIC FORKS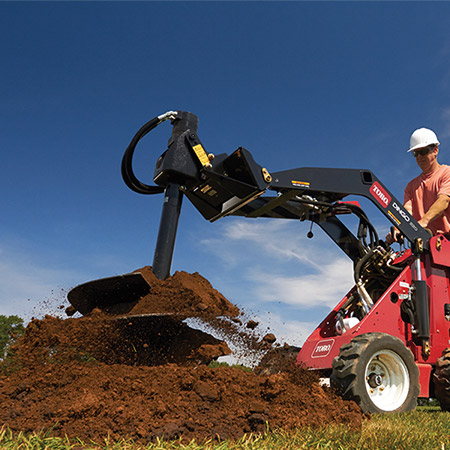 HIGH-TORQUE AUGER POWER HEAD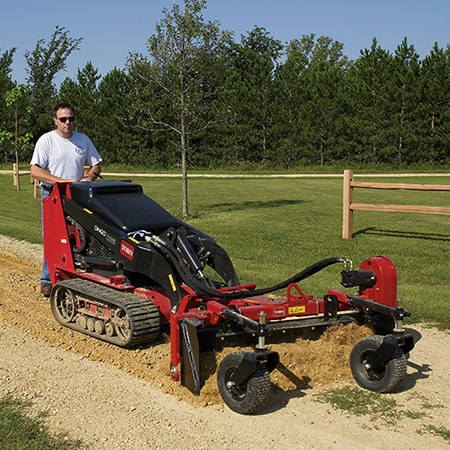 POWER BOX RAKE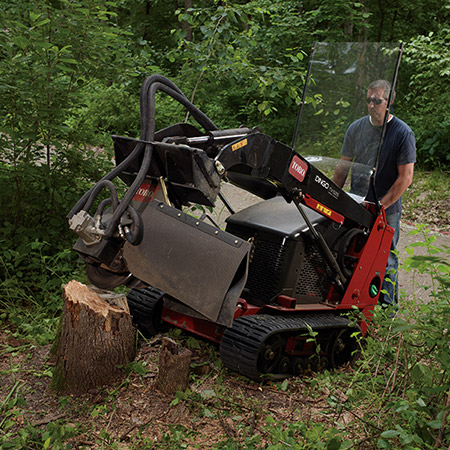 STUMP GRINDERS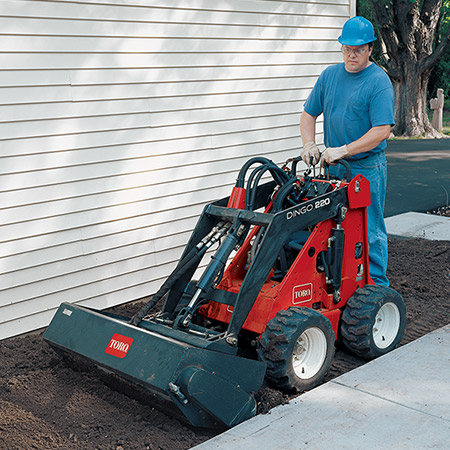 bOX TILLER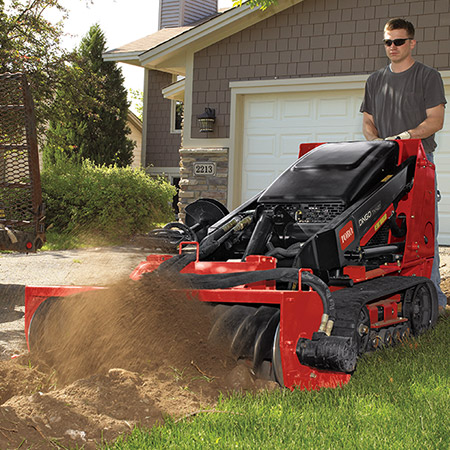 TRENCH FILLER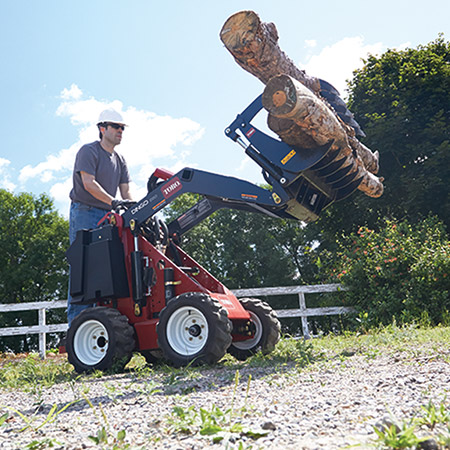 GRAPLE RAKE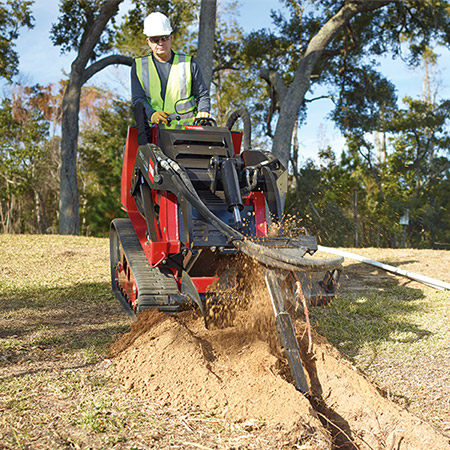 TRENCHER